An 8 Week Live Webinar Series – Beginning Tuesday 3rd November
Are you sick of always craving the foods that you know are not good for your health?
Do you crave a certain food to the point of changing your day and your car journey to get it?
Do you panic if you think there might not be any of your special bars on the shelf in the Supermarket?
Do you find you eat in secret all the time, trying to convince others that you don't binge eat chocolate?
Are you sick of this negative cycle of craving foods and want to make a change?
Perhaps you are the person who binge eats rubbish foods and then feels guilty and immediately makes themselves sick?
Food Cravings are really Stressed Eating Habits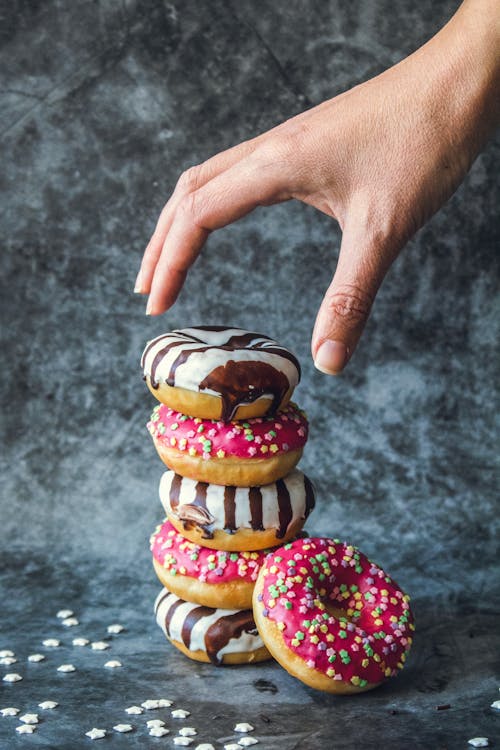 I have been working in the field of Energy balancing through retuning negative patterns for over 20 years. When it comes to food cravings, I have learnt that deep down they have got absolutely NOTHING to do with FOOD! When we are stressed we crave energy fast – it's a natural biological part of the stress response. We have been conditioned over the years to see processed sugar as one of the quickest ways to get energy fast. But is it? What is it doing to our health? These are just some of the areas this programme will cover, as well as 8 live zoom sessions for retuning our stress related food habits.
One of My Experiences of Sugar Cravings
Over 25 years ago, I went on a real health buzz and cut out all processed sugar and coffee. After a period of a few weeks I did feel better for it. I was enjoying life sugar and caffeine free. It actually didn't bother me that I wasn't eating sugary foods.
Then life changed! I got over stressed to the point of having what was then called a 'post-viral illness state'. The next stage in the diagnosis was you have ME! Today this would be called fibromyalgia or chronic fatigue. At that time I didn't know much about stress. Nor did I know that I was so stressed I was literally making myself sick.
I was several years into my sugar-free diet. I had stopped drinking coffee because back then I thought it was making me sick. What I now know is that the coffee wasn't making me sick, it was stress that was making me sick. I didn't realise that I was in a constant stress response and had been for many, many years.
– My All Night Sugar Binge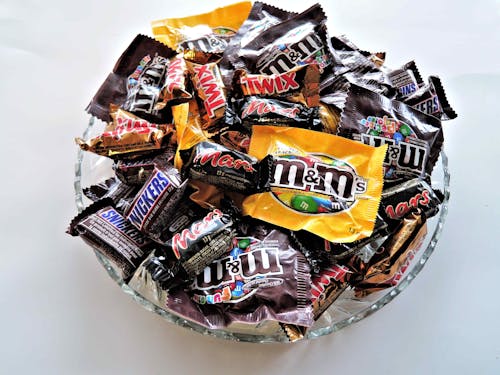 In the middle of this chronically fatigued time, I got up one night, and went to the cupboard where I had all the treats stored. It was pretty full at that time, as it was just before Hallowe'en and I knew there would be a lot of children calling. Well they didn't get any. I ate every single one of those mini chocolate bars. I had bought four packets containing around 20 mini bars each. I had such a sugar craving, it wasn't funny. I can't even say that I tasted any one of those 80 bars? Surprisingly though, I didn't get sick! Today, if I ate one chocolate bar I would feel overloaded and sick. My body needed the energy (not the sugar bars, but sugar bars are what I went for), albeit short lived and false energy, it needed it so bad that there I was at silly o'clock sitting on the floor eating over 80 bars.
Looking back now, I could see how stressed I was and I can also agree that I was chronically stressed to the point that my adrenals and pancreas were so over worked they were no longer functioning properly. That was why they were sending out such a strong call for 'quick sugar', and did I answer that call.
How I see Stress and the Food Craving Response!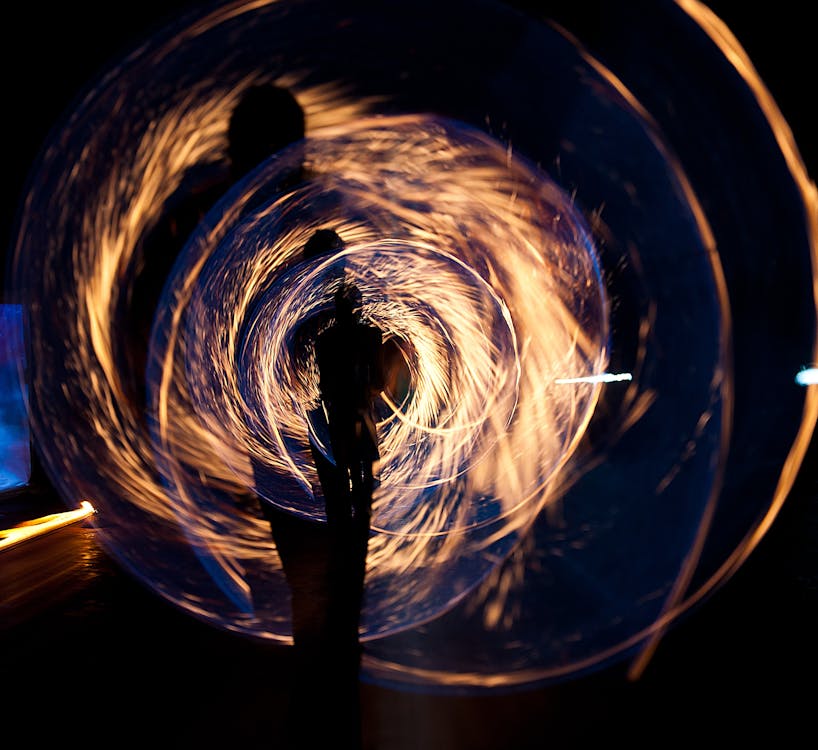 We are vibrational energy beings. We go through life having experiences that cause us to acquire blips in our energy frequency. These blips come in the form of events and experiences that we interpret as being traumatic and unresolved for us. It could be as simple as being left crying in the crib when we were toddlers. Or, being so nervous the first day we went to school that we interpreted the teacher not asking us a question as he or she not liking us and so we felt we weren't good enough, weren't worthy. These are over-simplified examples but the bottom line is – we get hurt or we feel pain and we immediately seek some sort of comfort and guess what that normally is? Yes – FOOD! – And – Normally of the processed type – the sugary the better, but not always. It really depends on the foods we ate to comfort us when we were upset in childhood.
We are hot wired for eating to survive
When we are stressed we are hot wired to survive. So we will eat foods that give us quick energy to help feed the stress response and keep us alive. For some that is sugary foods, for others it is savoury foods. Others it is just a case of eat, eat eat.
Hunger and Thirst Come from the same place
Did you know – the body doesn't know the difference in hunger and thirst. Quite often we get dehydrated. The body will crave water. But the signal it sends out is the exact same signal as the one for wanting food. Perhaps we don't need either, we just need to calm the stress response!
Why change our sugar eating habits?
Did you know that diabetes is fast becoming one of the major causes of death in the world. The World Health Organisation (WHO) give some interesting facts and figures:
In 1980 108 million people were reported to have diabetes.
That rose to a staggering 422 million in 2014 and has grown steadily each year since.
Diabetes is a major cause of blindness, kidney failure, heart attacks, stroke and lower limb amputation.
Almost half of all deaths attributable to high blood glucose occur before the age of 70 years.
WHO estimates that diabetes was the seventh leading cause of death in 2016.
Diabetes can be treated and its consequences avoided or delayed with diet, physical activity, medication and regular screening and treatment for complications.
This may sound like scare tactics, but did you know that for the first time in our history our younger generations are no longer likely to outlive their parents. We need to take control of our diets and food cravings – our health and wellness depend on it. The first step is to get our cravings under control. Then we can retune our thinking about sugar and perhaps look at food a different way. This programme is set out to help you do all of this.
If you find that you are low in energy all the time, no matter what you eat, then it is time to get your eating habits sorted. Unresolved emotions from our past can be directing our food cravings. With Tapping we can change this and the change can be lasting.
Tapping Research on Retuning Food Cravings with Lasting Effect
In 2019 Peta Stapleton released her book called: The Science behind Tapping. In this book she talked about the many areas of stress that Tapping has been proven to help retune. One of the areas that she has researched is Food Cravings. Her research has proven that 8 weeks of Tapping – Online, in a group has retuned food cravings with lasting effect. Not only that, but through FMRI scanning, she has clinical proof that Tapping calms the parts of the brain associated with triggering the stress response and also calming the stress hormones.
Retuning Food Cravings – 8 Weeks of Tapping the TMT Way
This 8 week programme is about calming the stress response that is being triggered in us and causing us to go seek the food. You might think, why 8 weeks? Back to Dr Peta Stapleton and her research which showed that the older we are, the longer it can take for food cravings to be retuned. While some can feel the effects after week four, many took until week 7 for the change to happen.
This programme has two sides to it –
8 Weekly pre-recorded sessions on:
Food as a source of natural energy
Why we crave it
Big Sugar – Big Business
Food Cravings are NOT about the Food
Rethinking / Retuning Food
Nutritional Food
What is a wellness plan?
Eating Habits for Wellness
2. 8 – Live Webinar Sessions Tapping to Retune Food Cravings
During this Programme you will:
Learn a New and Advanced form of Tapping that works very fast on retuning past stressed states.
Calm your stress levels
Get the Two Meridian Tapping Glance Sheet
Practice this New Advanced Tapping system each day between sessions.
Be guided through 8 online Live Tapping Webinars focused on retuning your negative subconscious associations with foods.
Explore and retune the emotional attachments we put on foods.
Investigate the real reason for eating food and drinking water and see how this can help us to retune our thoughts about foods.
Explore 'Big Sugar' and their huge commitment to keeping you addicted to their products.
Look at our human wiring for comforting food – we humans have been on the earth a long time and the food craving habits that come with the automatic stressed thinking patterns are well set in our energy vibration, so it can take longer to make that change (why this programme is 8 weeks)
Begin to use some daily practices that will help you to become aware and stay in control of your stress levels which will in turn enable you to manage your food cravings.
Begin to retune some (if not all) of your food cravings using TMT.
Leave the programme with effective tools and techniques that you have practiced for 8 weeks.
Get a free digital copy of my book: Tap Into Success – Retune The mind, Body and Soul to Reach Your Greatest Potential
When Does this Programme Begin?
This 8 week programme will begin it's Live sessions on Tuesday 3rd November at 20:30. That means it will end just before Christmas, one of the worst times for stressed eating. Tapping works most effectively when we are 'in the mode' of the stressor that we want to retune. That is why this is the best time to take this course.
Want to work on transforming your stressed eating habits and reduce your food cravings with lasting effect? This course is a must for you.
Costing of the programme is €440 paying weekly. (€55 for 8 weeks)
Concession rate of €230 for all concession groups. Email nuala@retuningme.com to get the link for concession payment.