This Intermediate programme builds on the Rebound For Wellness Basic 20 Week Programme.
If you haven't already completed a Basic Rebound For Wellness Programme, we would strongly recommend you start with this Basic Programme and build up.
With Rebounding – Just exercising for 20 minutes Works
Rebounding has been proven to be 68% more effective than running on a treadmill. This means that when it comes to using the rebounder for exercising – less is more – 20 minutes daily rebounding is the same as 60 minutes good brisk walk or jogging depending what you are doing on the rebounder.
The Basic Rebound for Wellness Programme Sets a Great Foundation
In the basic programme you worked up from 1 minute rebounding daily to 20 minutes using a very gentle bounding and walking motion. You will have found that thanks to this programme you are feeling fitter, brighter, healthier in yourself and enjoying your rebounding programme for overall wellness.
Intermediate Rebound For Wellness Is A Natural Progression from the Basic Programme
This Intermediate Rebound For Wellness Programme is more active than the Basic programme. You will be lifting your feet off the rebounder for all of the 20 minutes by the end of this second programme, but, like the basic programme, we need to gradually move into this rebounding way.
During this programme you will feel the upper parts of your legs as the work harder. This will then begin to work the smaller muscles in the lower back and abdomen, so pay great attention as you take on the new programme each week. If you find that you need to stay at a particular week for a few weeks, then that is what you do. You have these videos to follow at your own pace, but no quicker than one programme per week.
As with the Basic Rebound For Wellness Programme, work your way through each week by using the videos. I suggest you watch the videos daily, turn the volume down if you get sick of listening to me.
Rebounding Exercises EVERY MUSCLE
Rebounding works every cell in your body. We have some 50 trillion of those. That also means that it works every muscle, organ, bone, well just about every single part of you.
Rebounding Helps Lymphatic Drainage
The bounding gets your lymphatic system going. This vitally important part of our immune system has no pump so it relies on exercise to get lymph circulating around the body. We have lots of lymph nodes throughout our body that help control the flow of the lymph fluid. By rebounding we are helping boost the clearing of toxins from our lymphatic system as well as getting nutrients pumped to where they need to go.
Rebounding Helps with Menopause symptoms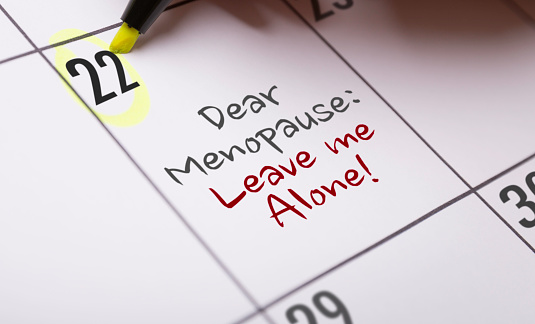 There are no studies available to show how rebounding has helped with various symptoms of the menopause. The Korean Journal of Sport published a study in 2019 that really showed how rebounding benefits Bone Mineral Density levels. In that same study they also showed other benefits for the women who were generally aged 45. Did you know that 1 in 3 women and 1 in 5 men are likely to experience a bone related issue over the age of 50? In this study the bone mineral density of participants was measured before and after the programme of rebounding for around 6 months. All of the bones measured showed significant increases in mineral density as a result of following the rebounding programme.
Rebound For Wellness Will Improve Fitness Levels
But more than just their bone mineral density improved: their overall fitness from a relatively small amount of exercise. All participants had improvements in body weight, BMI, blood pressure, heart rate, and muscle mass. These are all symptoms of the menopause, highlighting how rebounding works as an exercise for bone strengthening. Add to this the effects of rebounding on our lymphatic system which can also get lethargic during the menopause and we have such an important exercise system.
Another symptom of the menopause can be weakening of our blood vessels due to the lowering essential fatty acids and other key nutrients in our body. Rebounding, because it works every cell, also works these vessels, helping them to maintain a strong structure. In fact rebounding helps all our cells keep their vibrancy. All this and so much more from just 20 minutes on the rebounder.
The Slow and Steady Approach Works Best for Wellness
But again, given all the weakening of our system during menopause or extreme stress, rebounding needs to be slow and steady in its increase, so we don't over work our blood vessels, lymphatic system or any of the small and not so small muscles of our abdomen and lower back/upper legs.
Rebound For Wellness Makes a Difference To Your Daily Choices
During the Rebound For Wellness Basic Programme you may have noticed that your head is feeling clearer, your eyes are brighter, you sleep better, you are drinking more water than you were. Can all these improvements be down to just 20 minutes on the rebounder? Yes – because when we feel better we can make better choices. Our brain is less stressed and our whole system is less stressed because all toxins and excess hormones – including stress hormones – are being cleared from our body using this very effective form of exercise.
Wellness Planning Includes Daily Exercising Like Rebound For Wellness
If you have heard me talk before, you know I am all about having a 360 degree wellness plan so we are actively planning for our wellness. That way we show up for ourselves and be our own best friend. Rebound For Wellness can be a huge part of that overall wellness plan. It is my main form of exercise and I really know the benefits.
Make Positive Thinking Part of your Rebound For Wellness Experience
Think positive thoughts while rebounding. Be grateful for all your successes on the rebounder. I always use the 'I truly …' preface when creating positive affirmations. Like, 'I truly am blessed', or 'I truly love myself'. Another one could be 'I truly love my daily exercise regime'.
Spread the Word About Rebound For Wellness
Tell your friends about Rebound For Wellness – an exciting form of exercising for wellness, that you are following. Most of all, tell them what it is doing for you. Leave a review on my website or Social Media channels. Why keep this brilliant form exercise for wellness to yourself? Get everyone rebounding. But please, send them back to the Rebound For Wellness Basic Programme first.
Why So Many Rebound For Wellness Programmes?
You might be wondering why I am dividing these videos up into different programmes. It has been proven that we can lose our better habits, like exercising and eating healthy because we get bored, lack of incentive, motivation or guidance. You will be rebounding for over a year if you keep up with these programmes.
While the Basic Rebound For Wellness Programme begins with 1 minute daily, the Intermediate programme starts at 15 minutes daily. So you keep up the momentum you have built from the Basic Programme, while introducing new levels of intensity. That means that you could revisit the videos of the Intermediate and Advanced course over and over long after you have reached the end of the programme.
Watching the videos will keep you focused and interested. I have no doubt that you could well have tried many exercise programmes before and they have fallen by the wayside. Rebounding is too good for that. It does too much for us. Especially in our later years. Exercise is essential for our wellness. Rebounding is a great form of exercise. I want you to succeed with this programme and to keep succeeding. That is why I will continue to make alternative videos at the different levels over time. You may get to the point where you want more from a Rebounding Programme. By the time you get to the end of the Advanced programme you will be well ready for that. But from my experience, I encourage you to stick at this form of rebounding so that you have built up a core strength and fitness level.
Not Forgetting – You Rebound AT YOUR OWN RISK!
Finally, and most importantly Rebounding is a very effective form of exercise and needs to be used in conjunction with our own health programmes. If you are attending a doctor for any reason, or already have an underlying health condition that renders you in anyway vulnerable, then contact your medical team and just check out that rebounding is okay for you. Make sure to tell them you are starting at one minute daily. I take no responsibility for your choosing to rebound. I always say I can take neither credit nor blame for how any tool or technique works for you.
But you can. Celebrate your success and wins, especially in the area of your wellness. Share these success with others. Let me know how you are doing and most of all, enjoy rebounding for your wellness.
Keep in touch : nuala@retuningme.com